Gold

0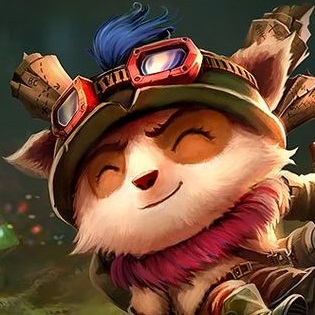 Gold per second

0
Teemos slain

0
Stats

Attack Damage:
0
Ability Power:
0
Attack Speed:
0
Critical Strike Chance:
0
Cooldown Reduction:
0
Active Item Spells



Choose your passive
Each champion gives you a different passive bonus for the rest of the game.
Choose carefully, as you can choose a passive only once every season!
Gangplank
Passive bonus :

Gold generation:
Your gold per second is increased by 10%.
Kayle
Passive bonus :

Hybrid power:
15% of your AD is added to your AP, 15% of your AP is added to your AD.
Tryndamere
Passive bonus :

Cursor hit power:
Your cursor hit power is increased by 20%
Inventory

1

2

3

4

5

6
Spells

Q

W

E

R